Picktorial 2.0 is here! We're really thrilled with the positive feedback Picktorial has received over the last three months. Mac users from all over the globe are able to do their finest work, faster and more efficiently, thanks to Picktorial. And so we're excited to announce Picktorial 2.0, which integrates with macOS Photos and brings even more powerful, versatile features to the table - all while maintaining Picktorial's signature minimalism and ease-of-use. We've incorporated your feedback, refined our strong points, and are incredibly excited for you to try the newest, best photo editor on the market: Picktorial 2.0.
Picktorial for macOS Photos

The biggest update to Picktorial 2.0 is the Photos Extension, which includes all the editing tools of the standalone version of Picktorial, and turns Photos macOS to a pro-level photo editor.
This is also the first editing extension in the world that remembers slider positions and selective editing masks between sessions, so that you can refine or modify your edits at any time, even after closing and re-opening macOS Photos.We believe this empowers Picktorial users to bridge the gap between macOS Photos and tools like Apple Aperture, and are very excited to offer you this new capability.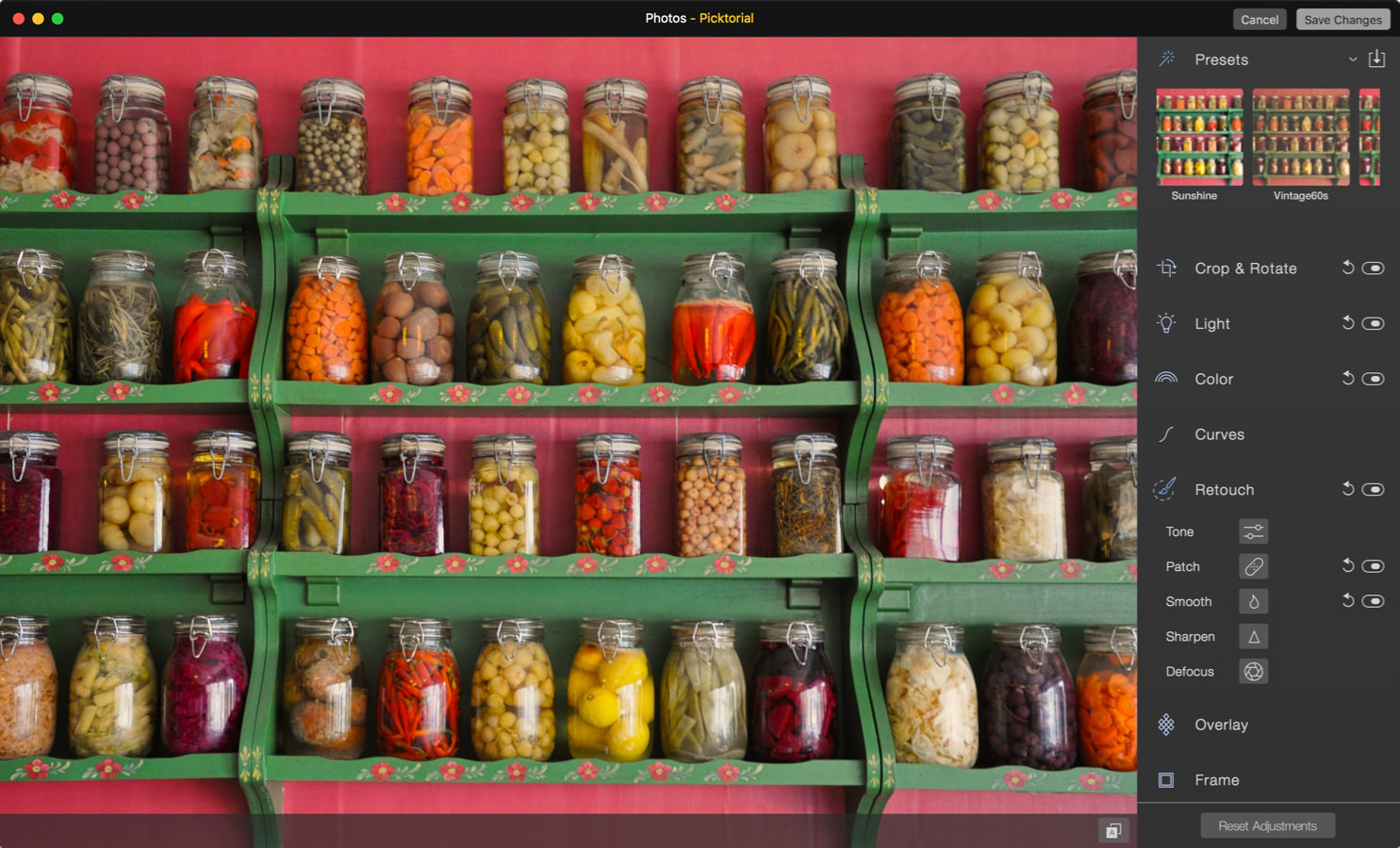 Linear and Radial Gradient Masking Tools
We also improved selective adjustment (available under the Retouch section) and made those tools more expressive and easier to use. Namely, we added gradient and radial tools in addition to brushes, so it's now easier to define large regions for specific adjustments, and you can also use the brush or the eraser to further refine a region after starting with a radial or a gradient tool.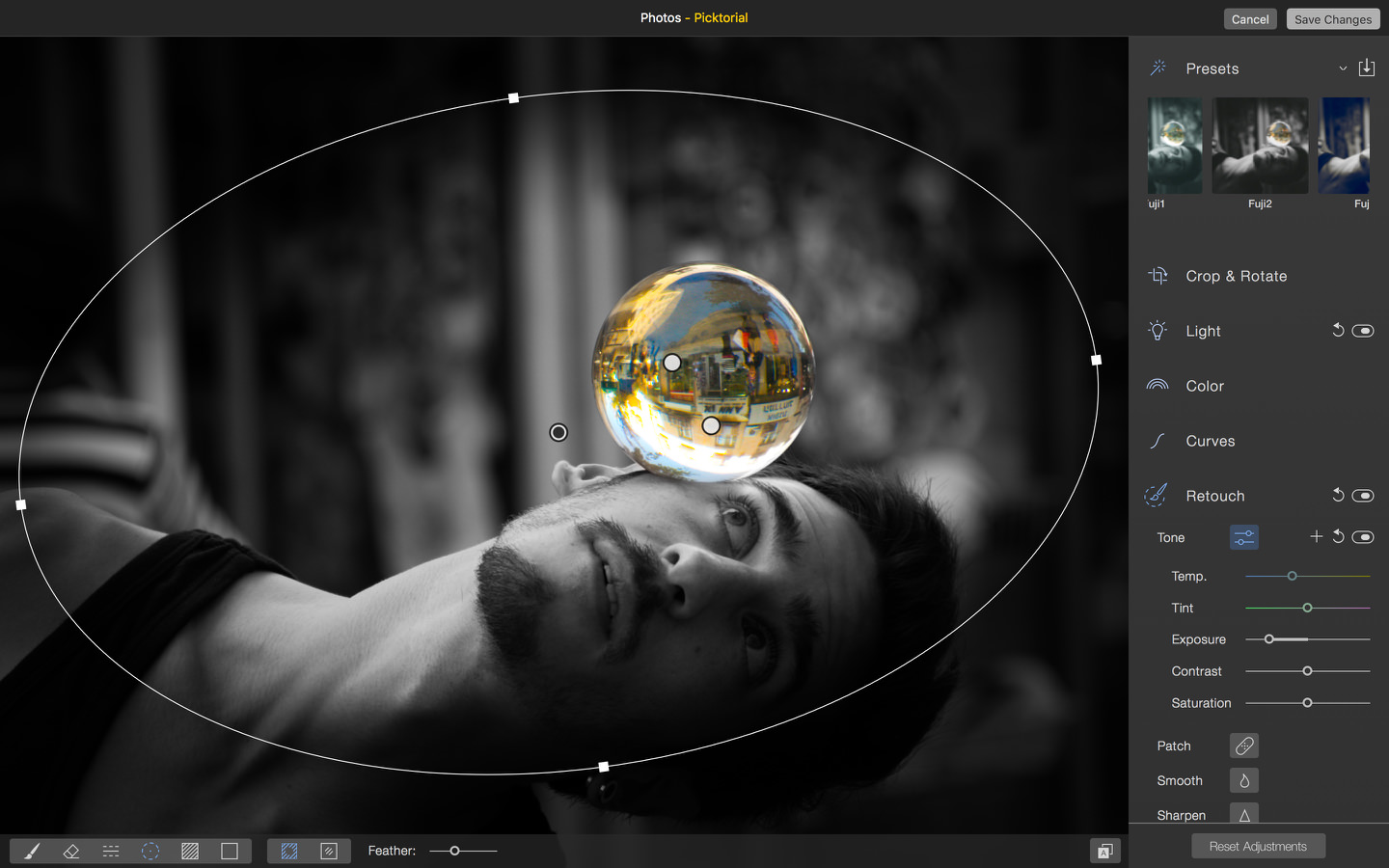 The brush tool itself is now also more expressive, thanks to the new "flow" slider that lets you control how fast the brush is applied before reaching to its maximum effect.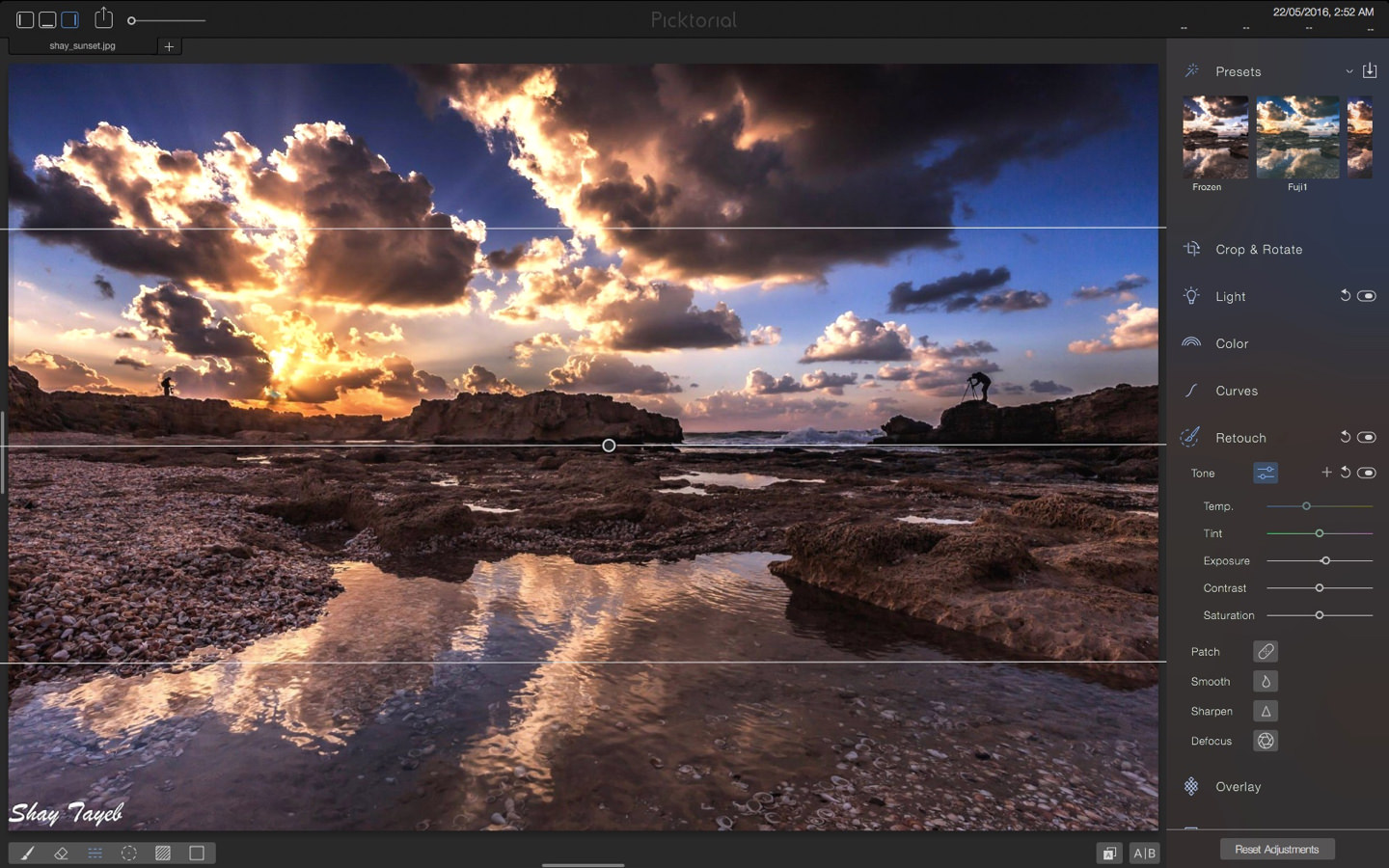 Video tips
We've begun to add video tips, providing an overview and demonstrating common scenarios where certain tools are helpful. These videos are currently available when opening some retouching tools. We plan to add more like these and we would appreciate your feedback on this feature, so we can make current and upcoming videos even better.
Support for More Cameras
Picktorial 2.0 expands its support of RAW files from many more cameras and now lists 500+ cameras by Canon, Nikon, Sony, Fuji, Panasonic, Olympus and others. Picktorial also supports DCP camera color profiles for most RAW files, which are compatible with Adobe Lightroom and Photoshop Camera Raw.
Make your photos shine
You will also find additional editing sliders, like Clarity, Highlights and Shadows and a selective Denoise tool - all are very helpful in manipulating details, contrast and noise in your photos.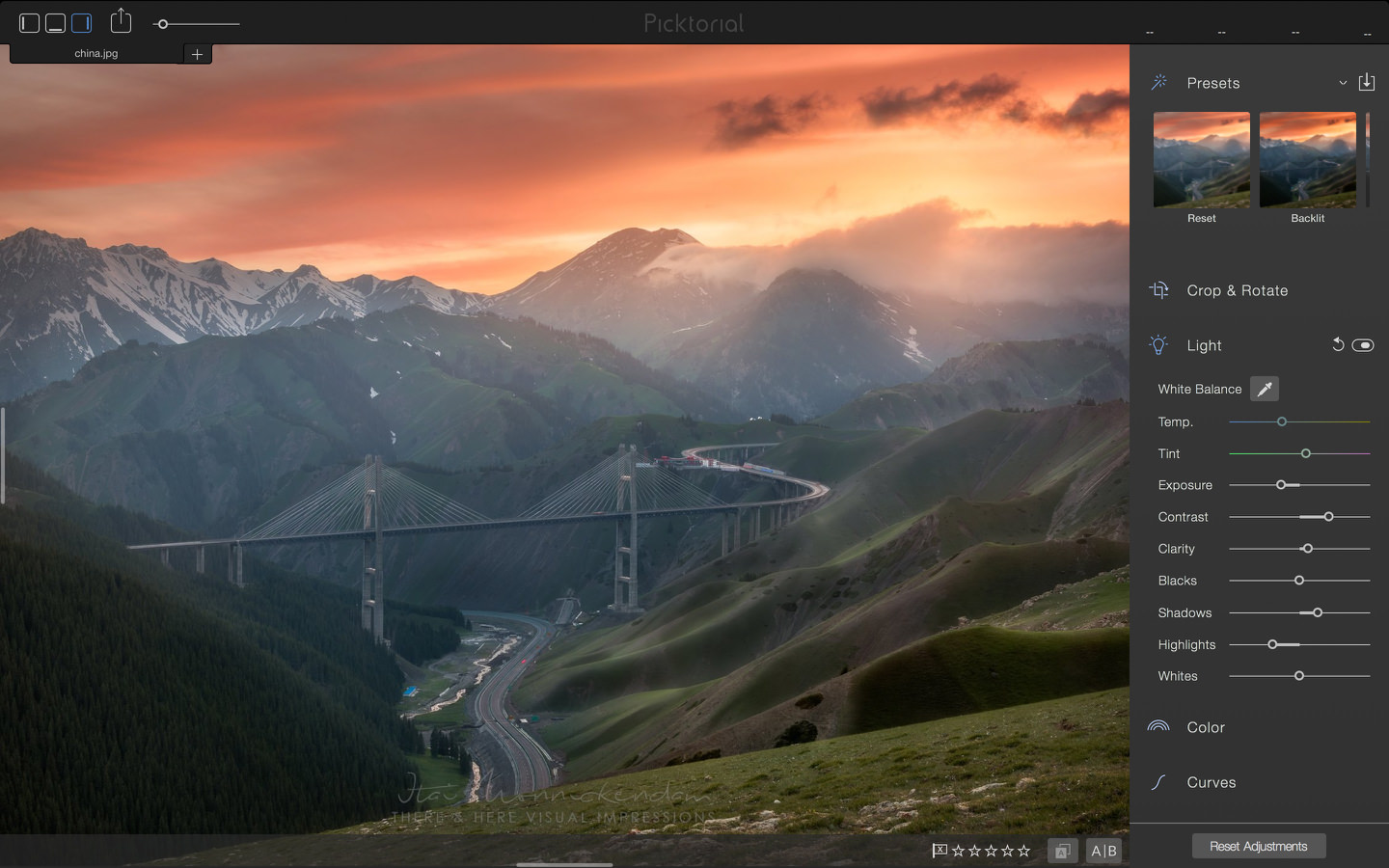 We hope you love these new features as much as we enjoyed creating them. Whether you're psyched for macOS Extensions, or pumped for Linear Gradients, we know that you'll find these updates elegant, functional, and easy-to-use. Please feel free to be in touch with any questions. We're here to help you edit your best.