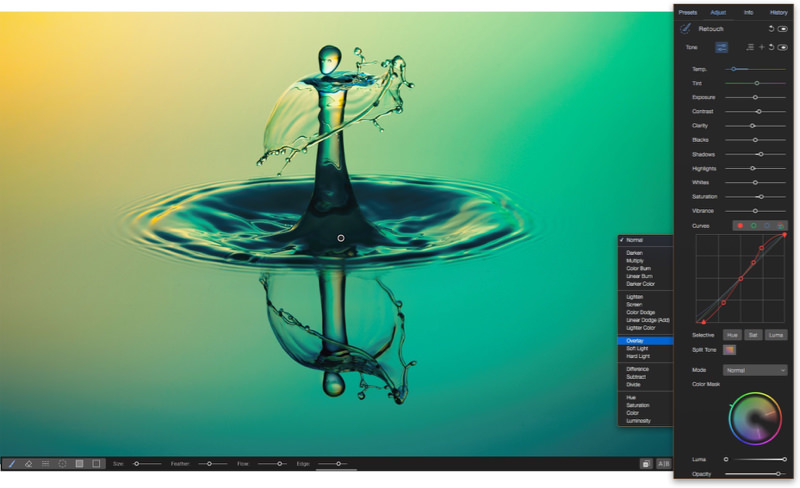 Picktorial 3.0
Advanced selection tools, live-histogram and more
Huge update! Local adjustments are available for all adjustments tools, pro-masking options are available, together with custom blending options. A New History panel lets you access point in your editing timeline with a single click. Moreover, we've added a new tabbed layout in the right panel, so as to easily navigate between presets, adjustments tools, history and metadata.
Read more
March 1
Picktorial 2.2
Open photos in external editors directly from Picktorial. Dramatic performance improvement on some Mac mode.
December 24
Picktorial 2.1
Edge aware brush
Edge-aware brush makes precise selection a breeze! - Display clipping overlay - iPhone and other new camera RAW support.
November 6
Picktorial 2.0.1
Export to TIFF.
Read more
August 11
Picktorial Private Store
Launched Picktorial store in Gumroad. You can purchase Picktorial with credit card or PayPal.
July 17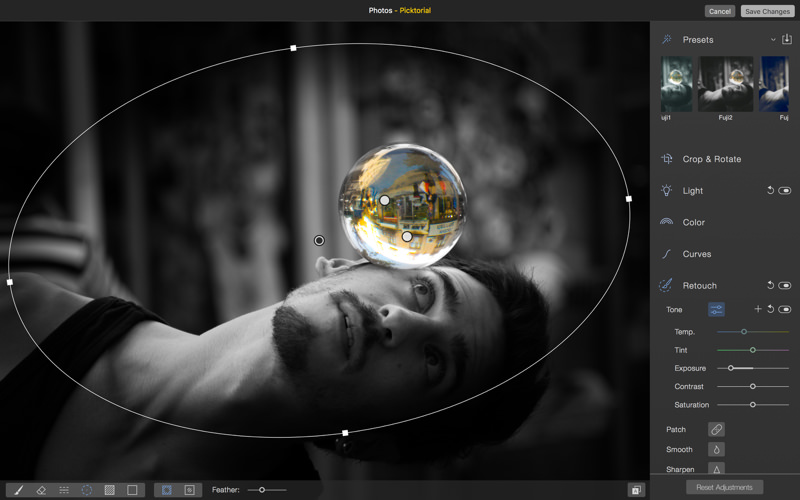 Picktorial 2.0
macOS Photos extension, gradient tools and more
Photos extension, Radial and Linear Gradient tools, Denoising brush, as well as Clarity, Highlights and Shadows sliders, and a unique Frequency Separation slider, for perfect skin smoothing. We added RAW support for numerous cameras.
Read more
July 13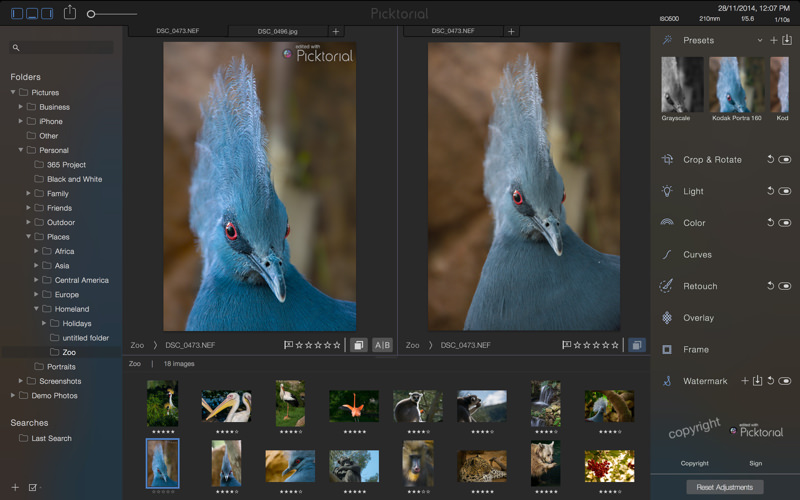 Picktorial 1.0
Powerful tools. Simpler.
Picktorial goes live on the Mac App Store! Picktorial provides the best of both worlds: it offers an instinctive and efficient workflow that also allows for maximum flexibility, creativity and state-of-the-art editing capabilities. All in a fully non destructive workflow.
March 10