Professional-quality, smooth and intuitive Mac photo editing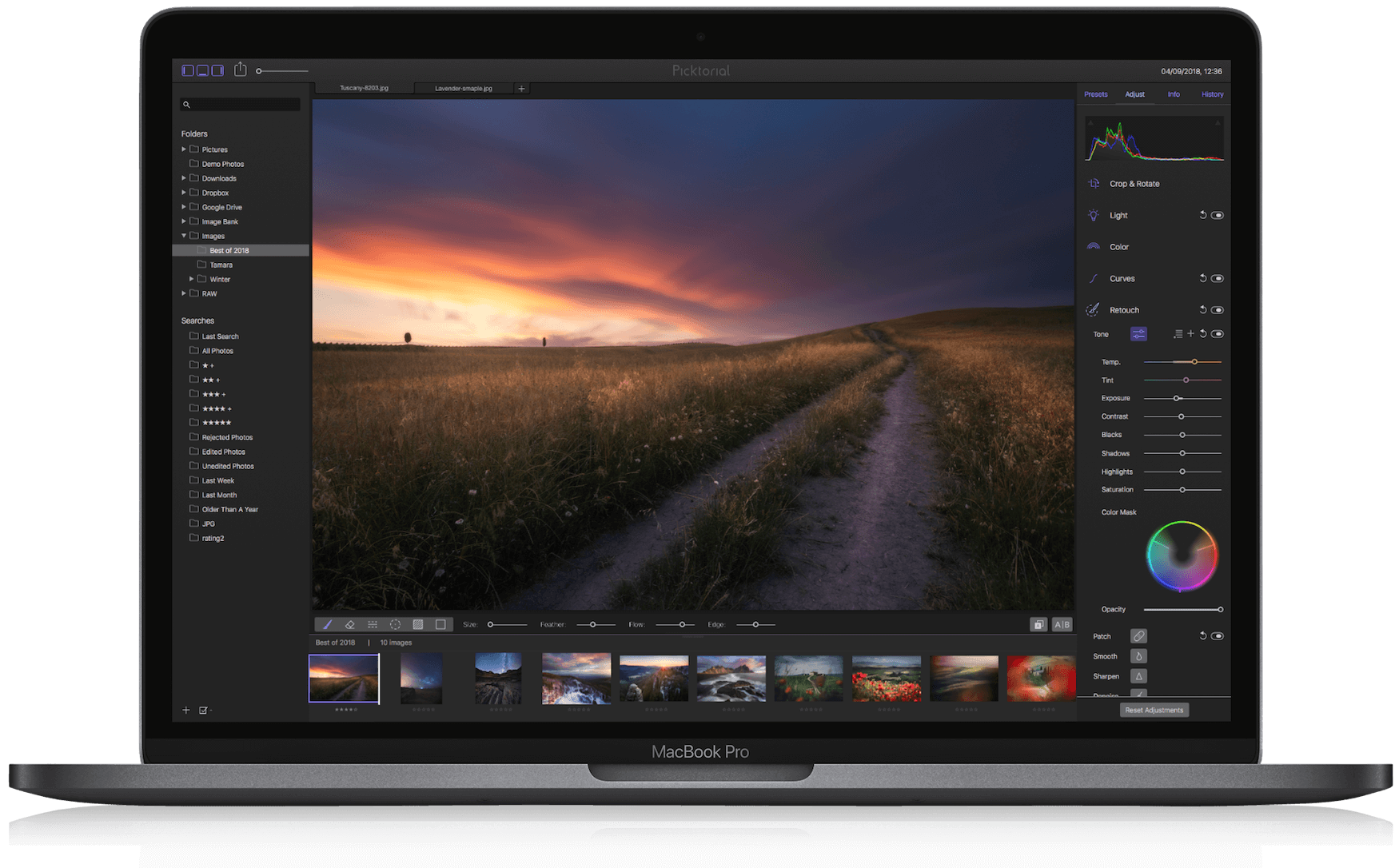 Requires macOS 10.11 or later
An all-encompassing creative experience
With carefully-designed workflow and innovative technology, we made Picktorial the ultimate Mac photo editing software tool for every photographer to intuitively organize and enhance photos.
Live, non-destructive
Never be afraid to try new ideas. Change your very first edits without undoing the latest ones, and see the results in real-time. Even on another Mac computer.
Seamless RAW conversion
Natively edit raw images, with fused development and retouching functions. All processed on the GPU in 16-bits for maximum quality and speed.
Single-Space Workflow
Easily access everything you need in a single window. From the Catalog-Free Library to advanced local adjustments without having to switch between modules.
The Amazing Power of Local Adjustments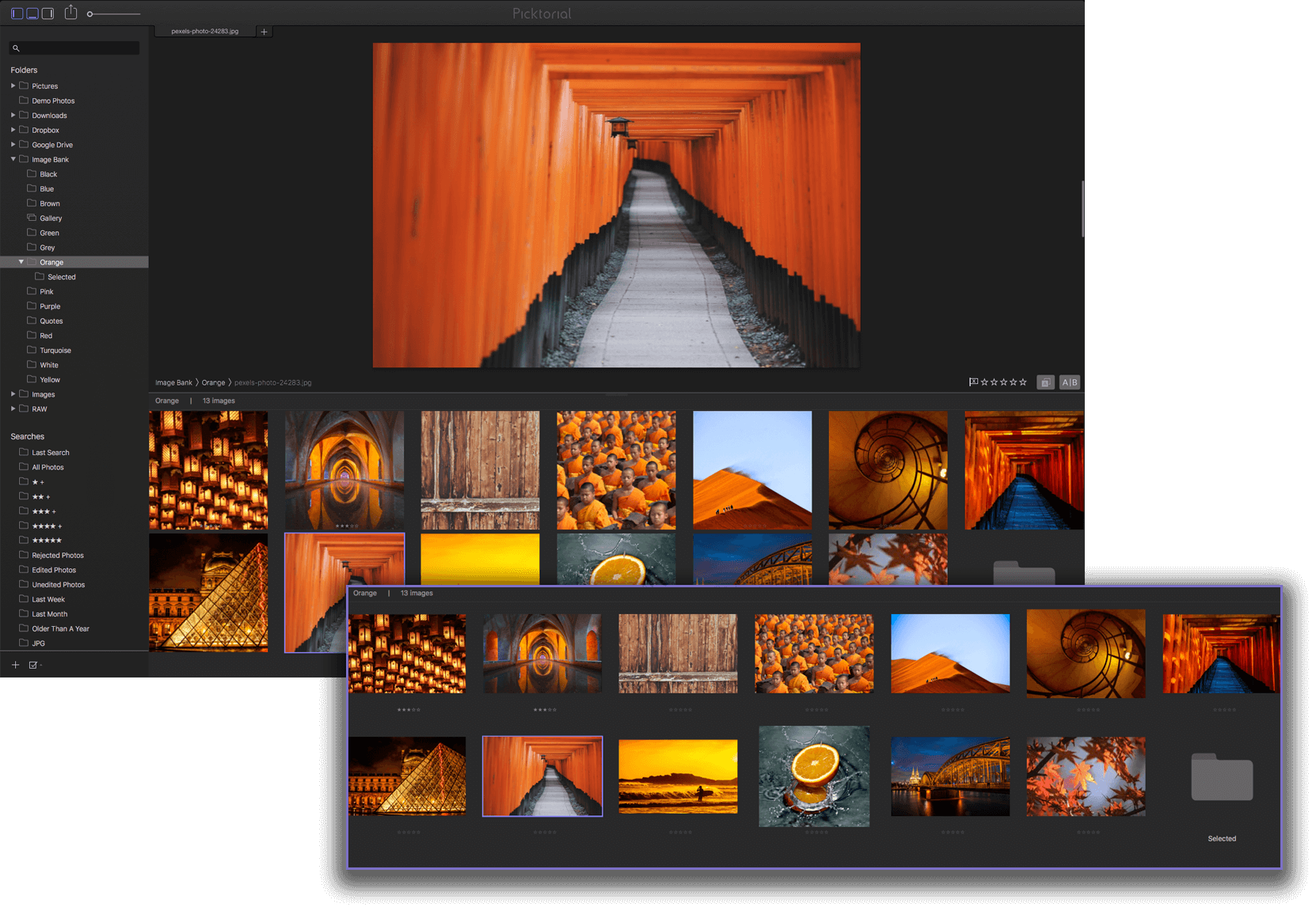 New Thumbnails Layout
Toggle between the classic layout or the modern square tiles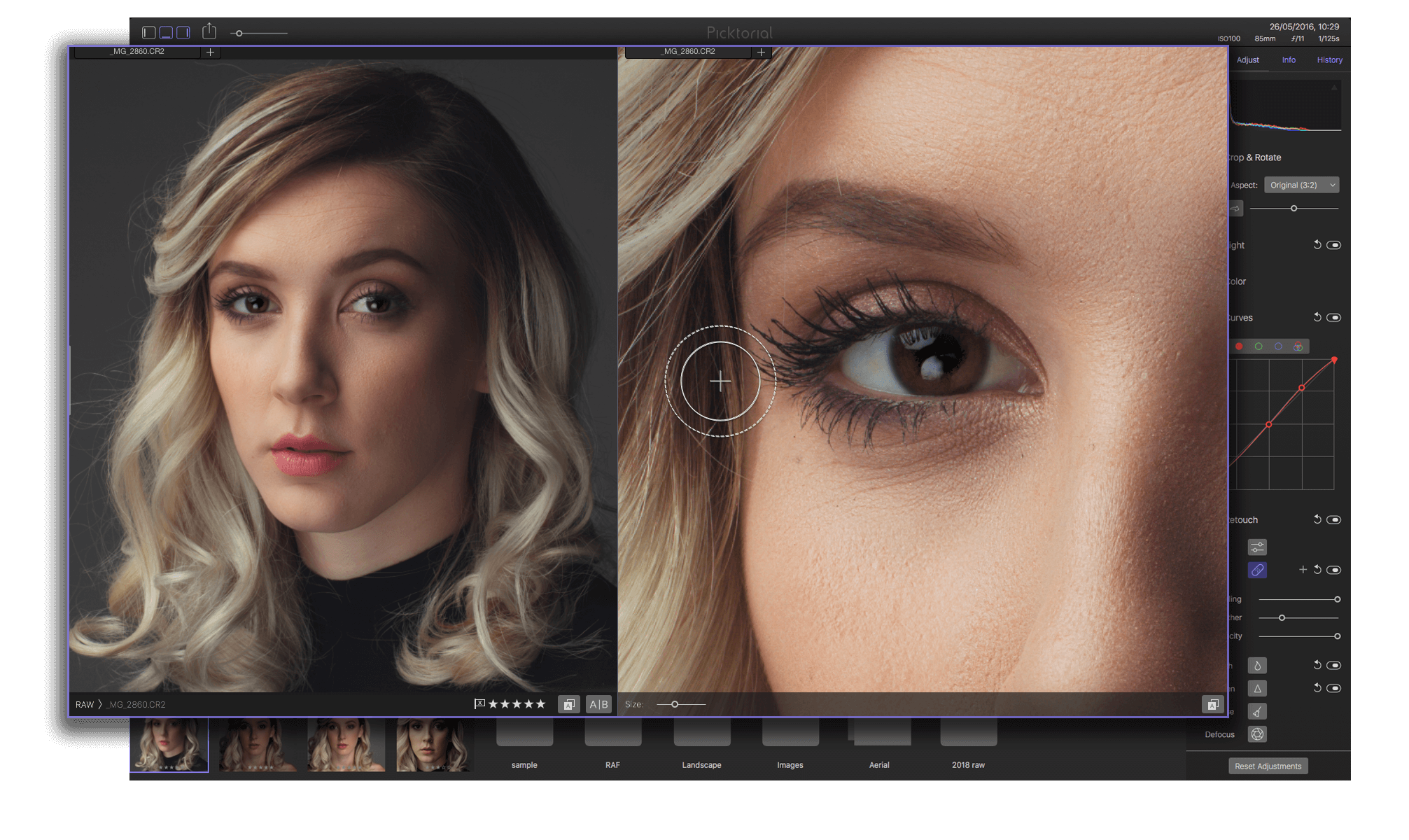 Assistant Viewer Split Screen
Perfect your adjustments while seeing the big picture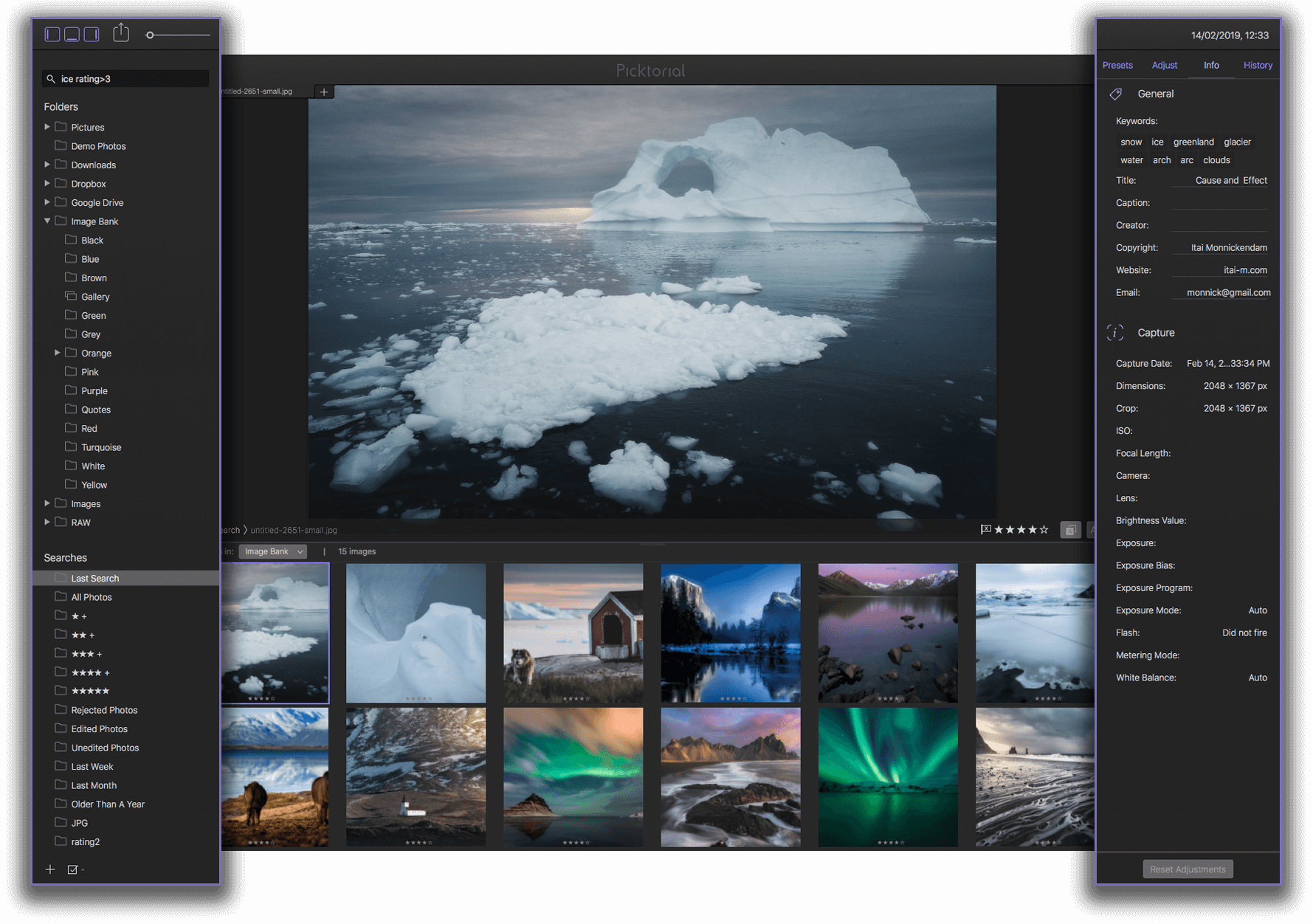 Advanced Search Options
Find everything you need, save the search and modify it later
Features
RAW Developement
Accurate Color Management
16-Bit Real-Time Processing
Exclusively for Mac
Auto-Save &amp Time Machine

Choose Your Workflow!
Picktorial can be used either as an extension for macOS Photos or as a stand alone application.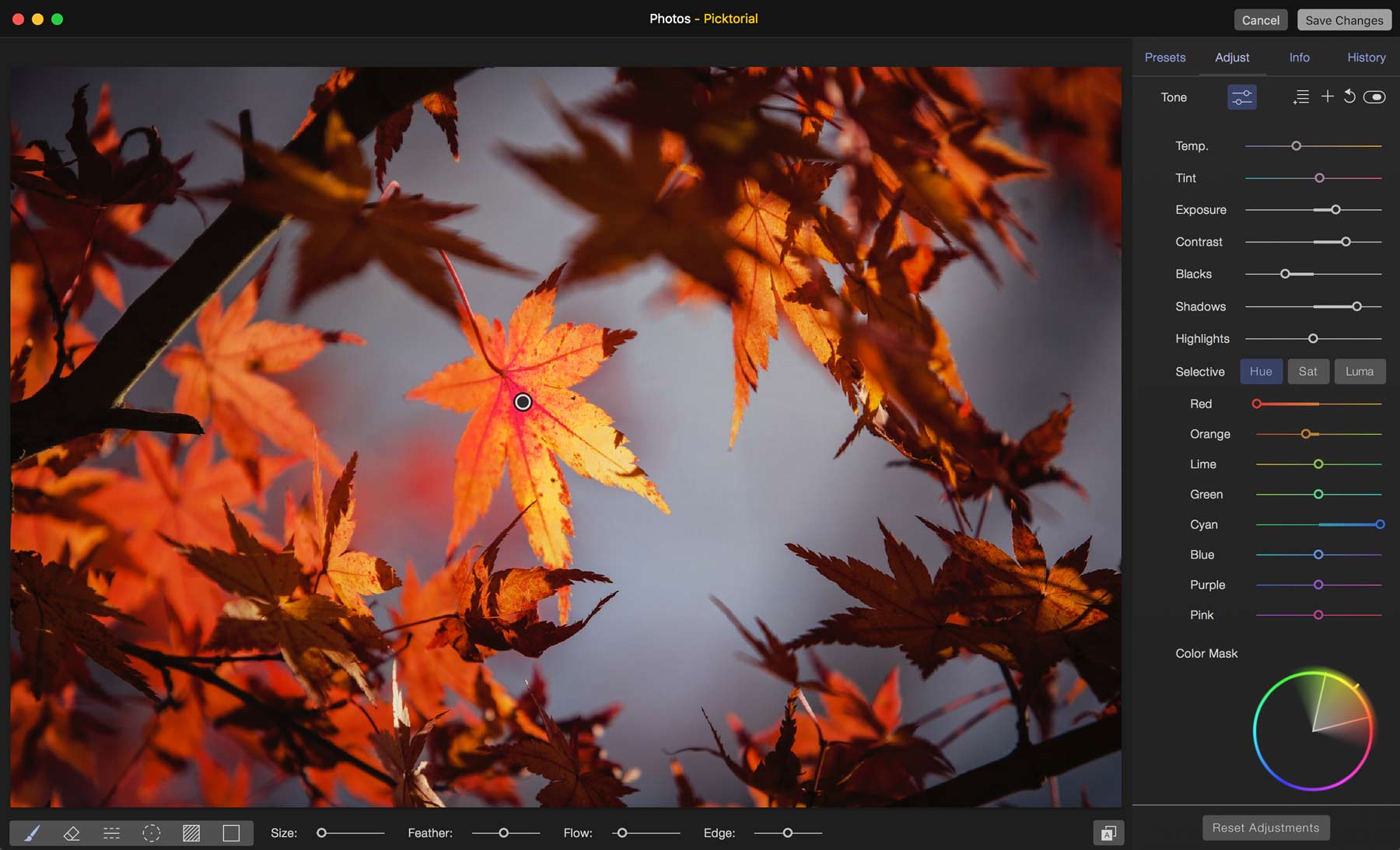 Beautiful, Customizable Presets
Picktorial comes with gorgeous presets. And you can create and share your own.